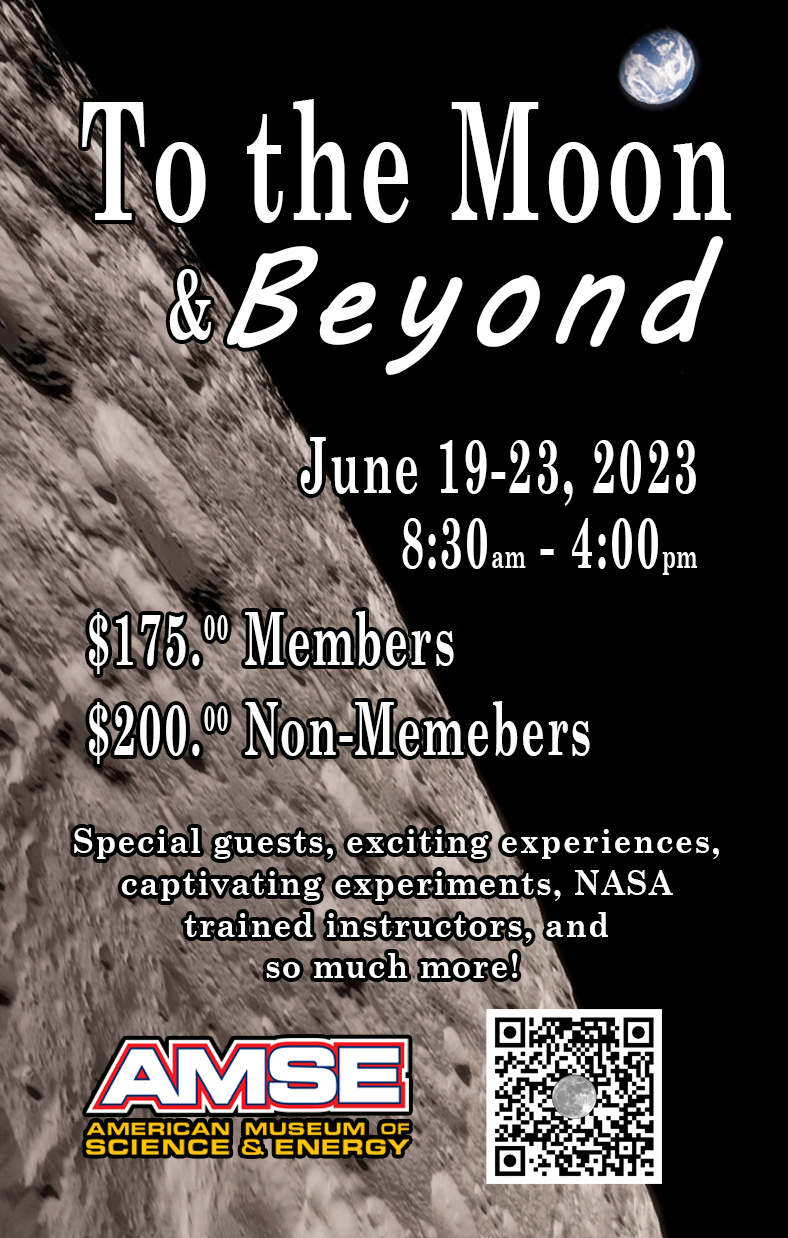 As NASA prepares to return to the Moon, the American Museum of Science and Energy's 2023 Summer Camp will explore and share what it's like to survive in space and Martian terrain. Space campers will immerse themselves in hands-on experiments and demonstrations to replicate the astronaut's out of this world experience!
Special guests, exciting experiences, captivating experiments, NASA trained instructors, and so much more! 
Campers must be rising fifth, sixth and seventh graders
Rising 5th, 6th & 7th.
Campers must bring their own lunch and beverage.
An afternoon snack will be provided for all campers by AMSE.
Campers will spend one week from June 19th to 23rd from 8:30 am – 4:00 pm at the American Museum of Science and Energy engaged in active, hands-on, space learning experiments, scenarios, and more.