The bus tours are OPEN for 2023.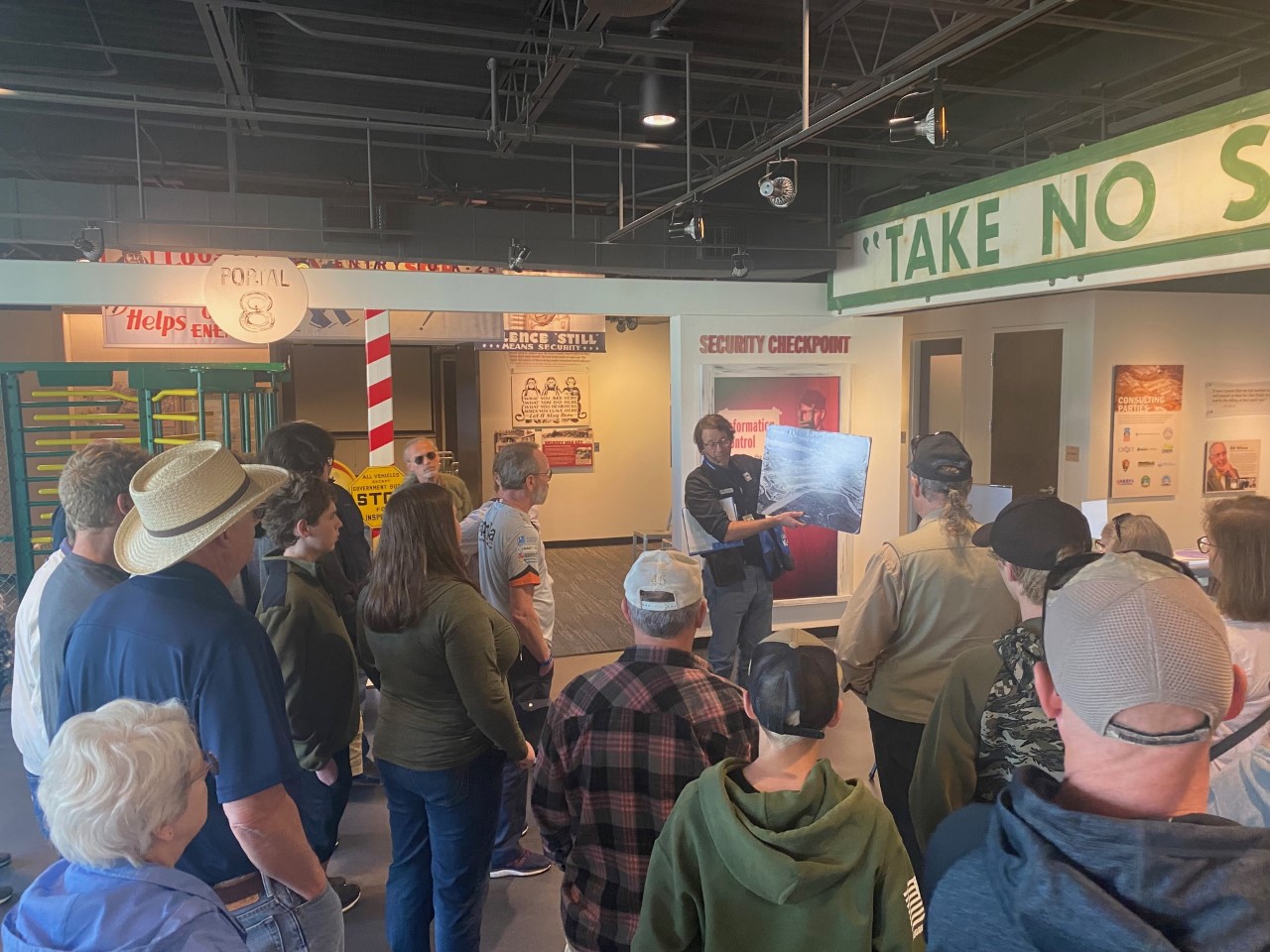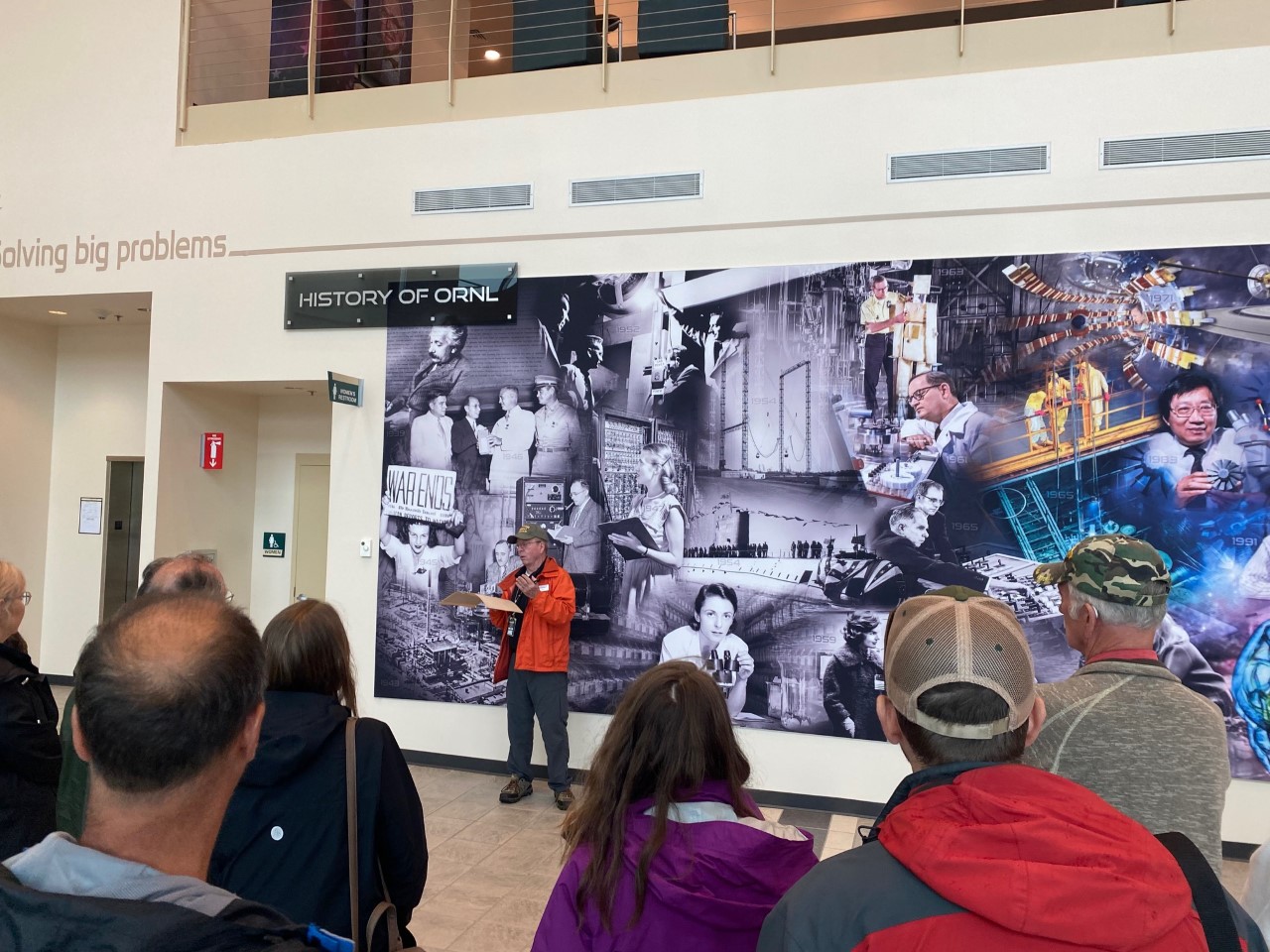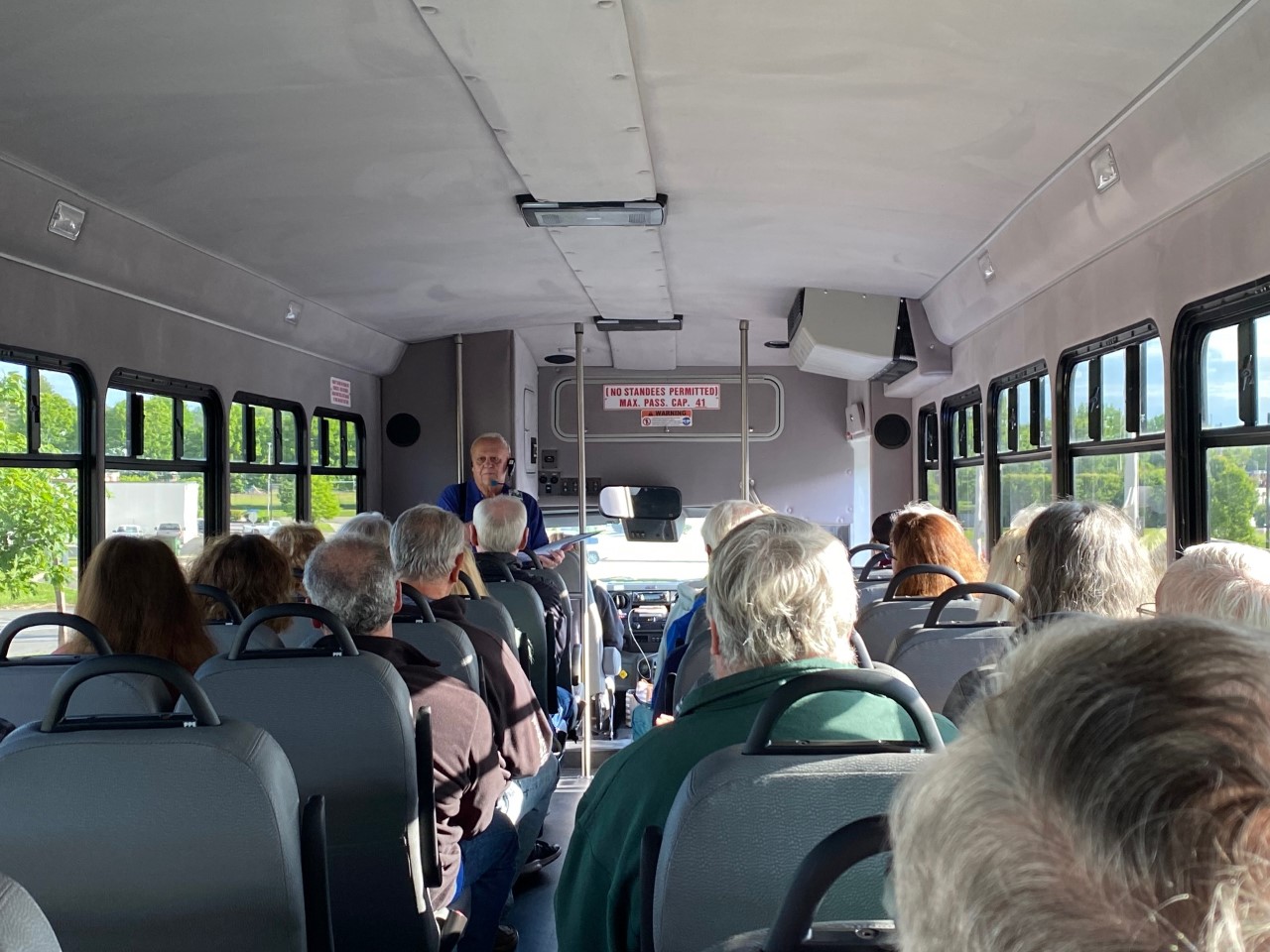 AMSE Bus Tours

The Department of Energy (DOE) Public Bus Tour is a one-of-a-kind tour that visits the primary sites of the Manhattan Project in Oak Ridge, TN. Each tour includes two guides to help share the unique scientific history of the Secret City including The American Museum of Science and Energy, the Y-12 New Hope Center, Oak Ridge National Laboratory Visitors Center and the K-25 History Center.
Participants must arrive by 8:30am on the day of their tour. Guests must provide a valid photo I.D. for entry on the tour. (passports, driver's license, federal or state ID with photo). The bus will leave at 9:00 am, no exceptions. The bus leaves from the AMSE parking lot: 115 Main Street East, Oak Ridge, TN 37830. This tour requires a lot of walking and standing. If you or a guest in uncomfortable with this please reconsider this experience.
Bus Tour Ticket Pricing: $15 / per guest
Tour lasts 3 hours from 9am – 12:30pm
(requires registration)
We have diligently attempted to inform our community and on-line partners to this season's tour updates. However, due to the Department of Energy's continued efforts to improve and ensure our country's historic sites, tours will NOT be visiting the X-10 Graphite Reactor.
Arrive at 8:30, boarding at 8:45, depart at 9:00 am. BE ON TIME. NO EXCEPTIONS.
Tour leaves from the American Museum of Science and Energy at 9:00am.
K-25 History Center: Tour visitors learn about the gaseous diffusion process that enriched uranium (later sent to Y-12 for further enrichment) to power the first atomic bomb.
Guests will visit the Oak Ridge National Laboratory to learn of its unique place in American history and how the facility continues to lead the way into the future.
New Hope Visitor Center: The visitor facility houses the spacious History Center featuring displays about the Manhattan Project, the Cold War, and other Y-12 missions.
Guests return by 12:30 and have admission to both AMSE and the K-25 History Center for the rest of the business day.
Tour Schedule

There are NO tours on federal holidays: Good Friday, Memorial Day, Independence Day, Labor Day, November 27 & 28 which will conclude the tour season.
There may be a limited number of walk on tickets. They will be offered on a first come first serve basis. Arrival is no guarantee of a spot on the tour. 
Participants

Must be a U.S. citizen

Must be 10 years of age or older. Children may be asked to present identification and proof of age.

Must have current photo identification (18 or older. Those from 10-17 must have a family member vouch they are 10 years or older and a U.S. citizen). No photocopies are accepted; it must be the original document.

Some restrictions apply.

THS TOUR REQUIRES A LOT OF WALKING AND STANDING.
This tour is accessible for a slow walker or wheelchair users. If you plan to use a wheelchair, we require 48 hours of notice as ORNL will provide a handicap tour assistant.
Restrictions

The Department of Energy prohibits the introduction, transportation or possession of weapons, explosives, firearms, dangerous materials or instruments, controlled substances, alcoholic beverages, any other items likely to produce substantial injury to persons or property, as well as any and all items prohibited by law.
This restriction includes:
Items prohibited by local, state or federal law.
Controlled substances (i.e., illegal drugs and associated paraphernalia).
Privately owned explosive chemicals and devices.
Privately owned handguns or rifle of any make or model, including air-powered.
Privately owned knives with blades longer than two inches.
Privately owned ammunition or projectiles (e.g., bullets, rockets, arrows, etc., that could be discharged from a weapon).
Items that could be used to start fires, excluding personal lighters.
Furthermore, DOE prohibits the introduction, transportation or possession of:
Alcoholic beverages.
Privately owned two-way radios.
Any privately owned animal or pet not used as an assistance or trained, certified service animal.
Additional restrictions include:
Large items are not allowed on the bus. This includes backpacks, briefcases, bags or purses larger than 12″ x 12″.
Camera cases (Cameras are permitted)
No food is permitted on the bus tour except for medical reasons. You may bring water.
The bus does not stop for food. Please eat before boarding the bus.
DOE and AMSE reserve the right to remove people from bus tours for these and any other disruptions that may occur and/or which impact the experience of fellow passengers.
To participate in the Doe Oak Ridge Facilities Public Bus Tour, please read and agree to the following rules:
I am a US Citizen, and my age is 10 years or greater.

I am prepared to show a valid photo ID (18 yrs. or older).

There's a possibility I could be searched while on federal property.

On the bus guests will not carry any weapons, knives or explosives, firearms, dangerous materials or instruments, controlled substances, alcoholic beverages, and items prohibited by law.

I will not carry on the bus any large items: bags, purses larger than 12" X 12", briefcase, backpacks, etc.

Cameras are allowed although there are restrictions on where they can be used.

I will not bring food on the bus (except for medical reasons). Bottled water is allowed.

I will not bring a pet on the bus (except for an assistance or a service animal).

I will follow the instructions of the tour guide, assistant tour guide, bus driver and security personnel at all times, especially in the case of sounding alarms or other emergency.

I understand that I am expected to exit the bus at all stops and stay with the group.

I will not smoke.

I will use a seat belt on the bus.

Guests must be capable of independently entering and exiting the bus under their own power or with the assistance of an accompanying guest.
Thank you for your cooperation.