Facility Rental Information:

The American Museum of Science and Energy (AMSE) is the perfect place to energize your meetings and events! The museum has a range of meeting spaces and audiovisual capabilities ideal for any of your needs.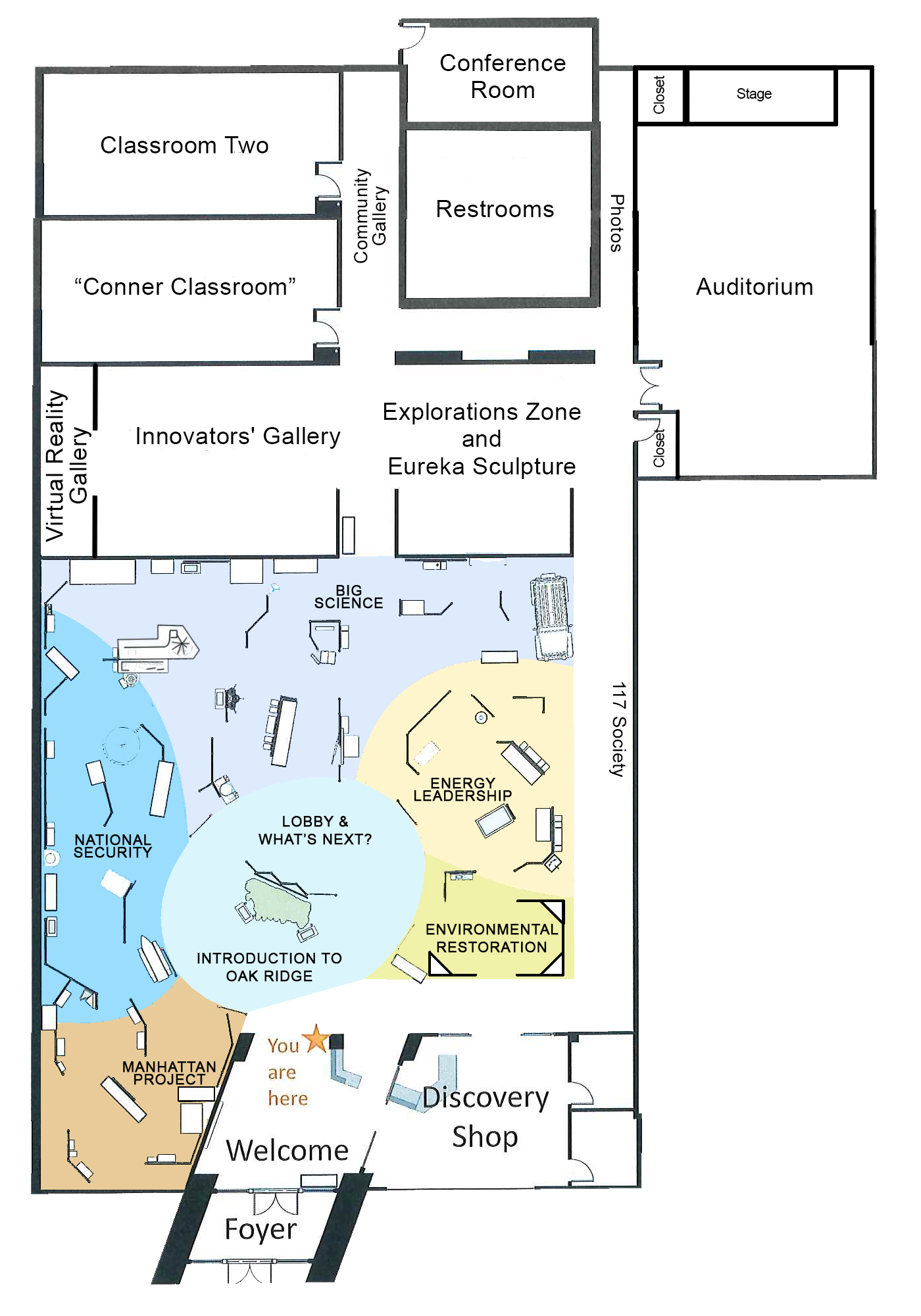 Full Facility Rentals (after hours):
AMSE's facility is separated into four parts. First, at our entry, is our Discovery Shop where guests can peruse a host of fascinating STEM and history related items for sale. Second, our permanent exhibit space covers over 7,000 sq. ft. featuring AMSE's five area of exploration: The Manhattan Project, National Security, Big Science, Energy Leadership, and Environmental Restoration. Also in that exhibit are our Innovators' Gallery, our kinetic sculpture "Eureka," and a number of fun, interactive components called the "Explorations Zone." This rental type also includes access to all other rental spaces listed below.
Auditorium: (46'.6" x 28'.10")
The AMSE Auditorium can be set up in several configurations according to your needs. We can host full formal, informal, or buffet style dinners, or events that feature hors d'oeuvres and drinks. We also can host cocktail events with tables at bar height or sitting height, as well as formal or informal business meetings. The auditorium has a stage (8 ft x 24 ft) if you are featuring a live performance for your event. AMSE offers equipment to assist in giving presentations, and staff members who can help with recommendations on room set-up, caterers, bartending vendors, and security if needed. If desired, AMSE has several films that can be shown in the auditorium during your program such as "The Story of Oak Ridge," and "The Enola Gay."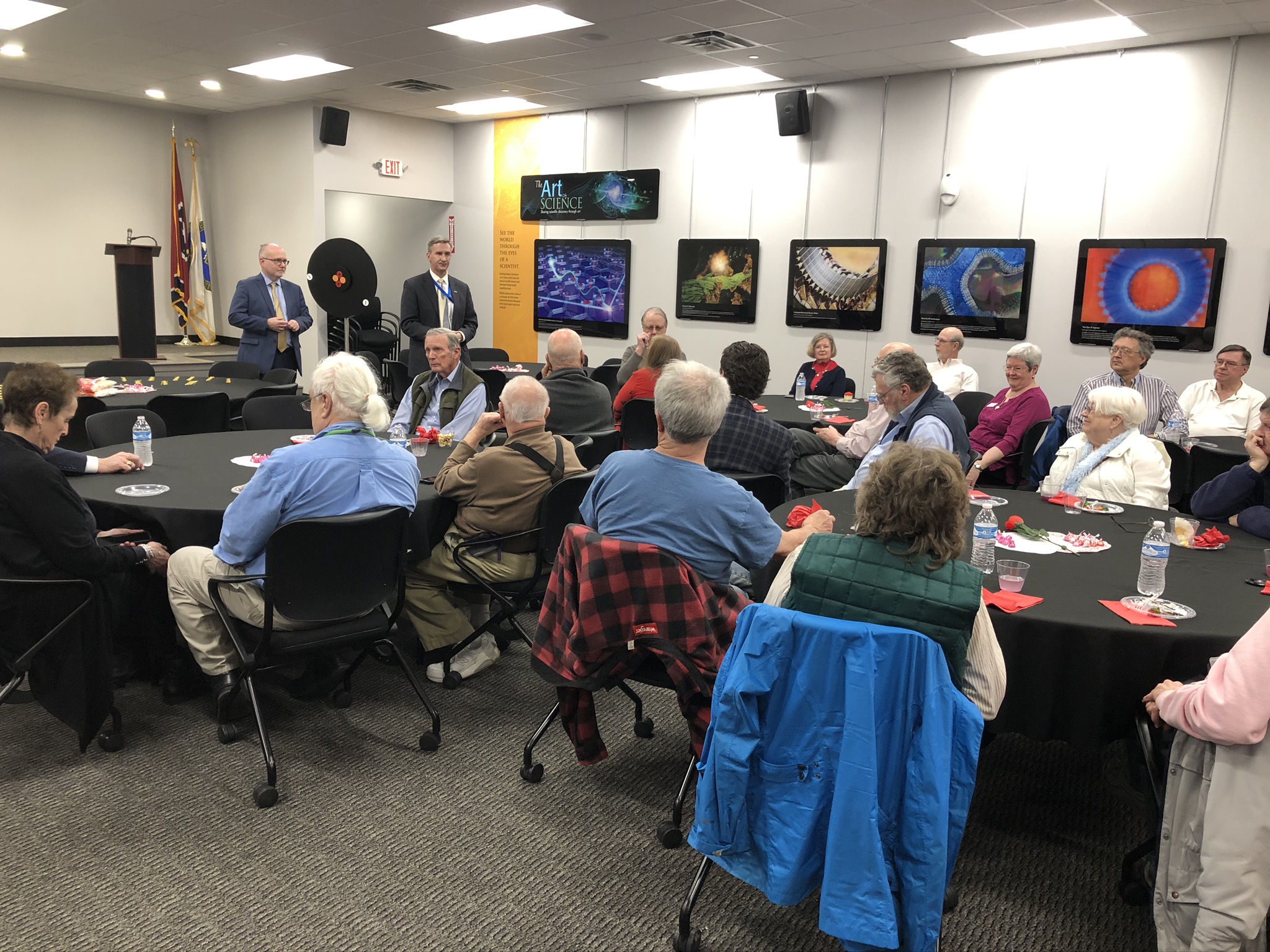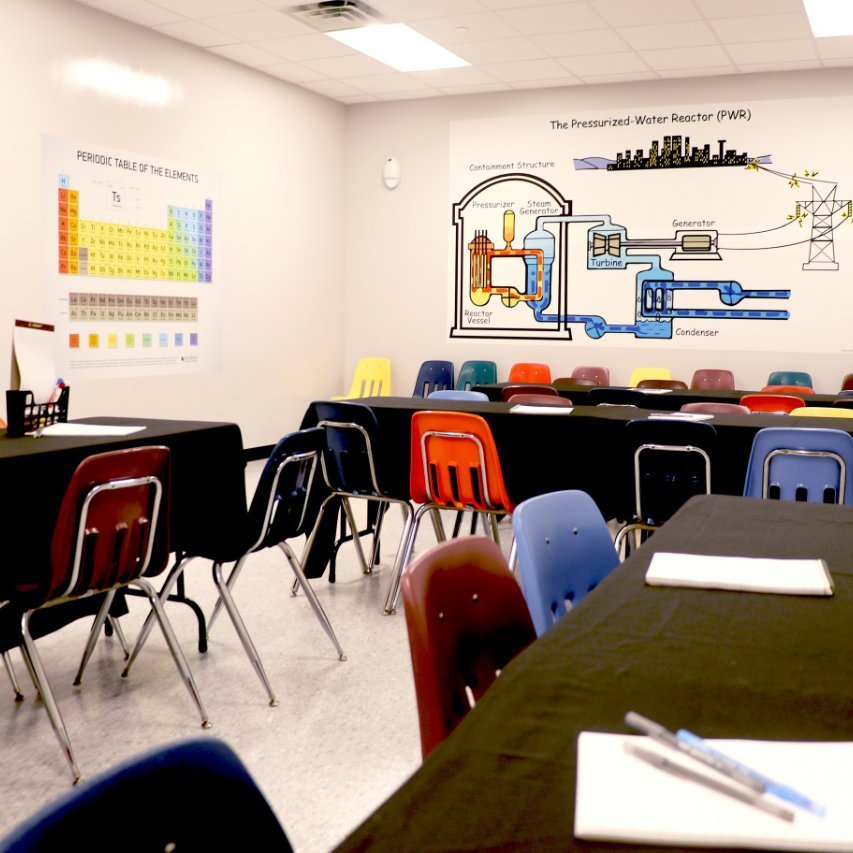 Classrooms (40'.4" x 36'.10")
The classroom space is designed to be separated into two unique spaces, each one with a counter for experiments and a working sink. The Conner Classroom has a large stationary interactive smart board, while the second classroom offers a large mobile monitor. Both rooms include smaller multi-colored tables and chairs. These rooms are great for smaller business and lunch meetings, as well as birthday parties. Each individual classroom can accommodate approximately 40 guests or, if combined, approximately 80-85 guests.
Conference Room
When meeting with a small group, come to the AMSE Conference Room! This room has a table that can accommodate approximately 12-15 attendees, as well as a sink, whiteboard wall, and large television for presentations. AMSE offers equipment to facilitate your presentation. You and your colleagues can sit in AMSE's comfortable conference room and draw inspiration from your surroundings!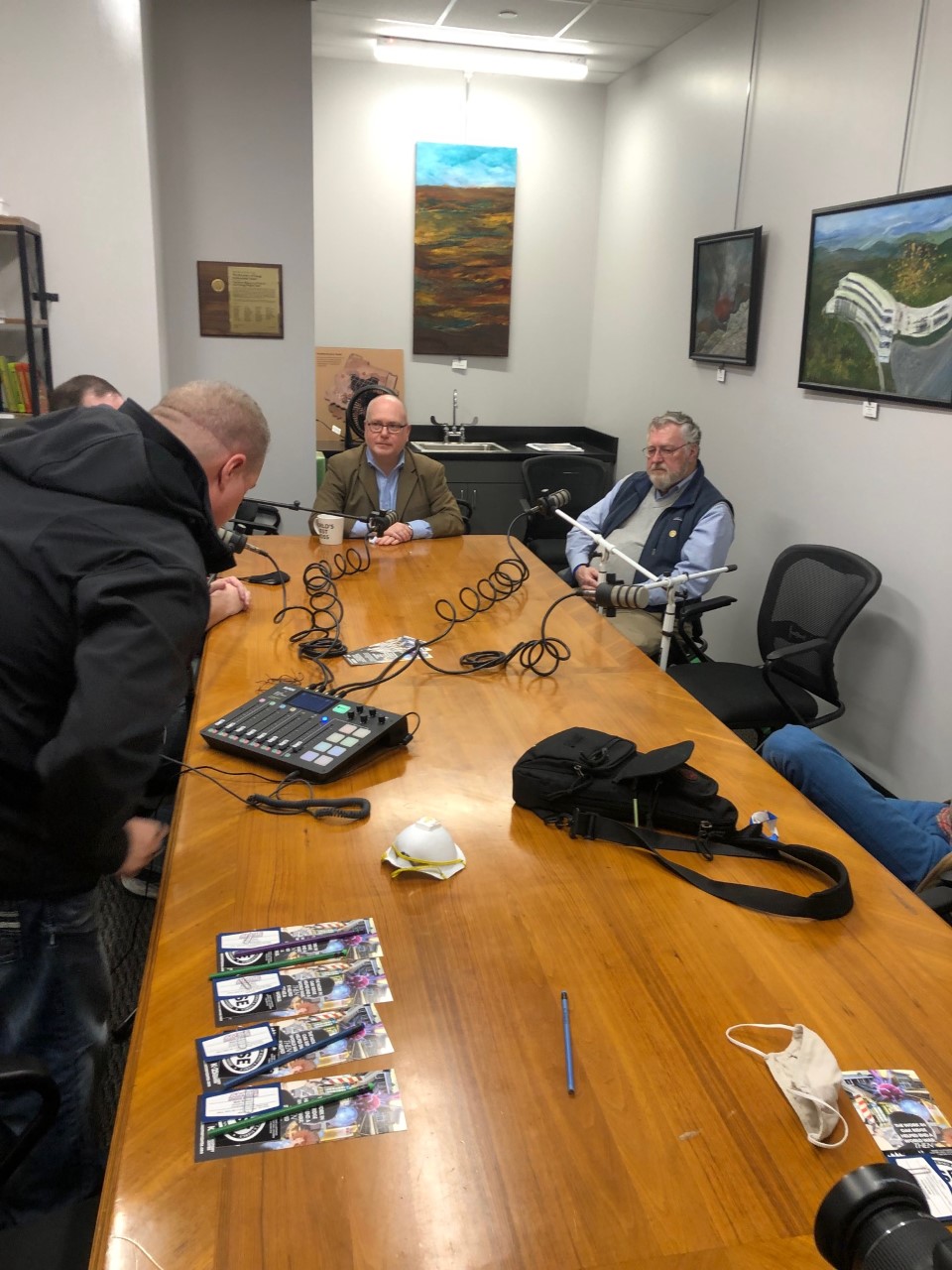 More Information
For more information, email Natasha Davis or download the facility rental form below.