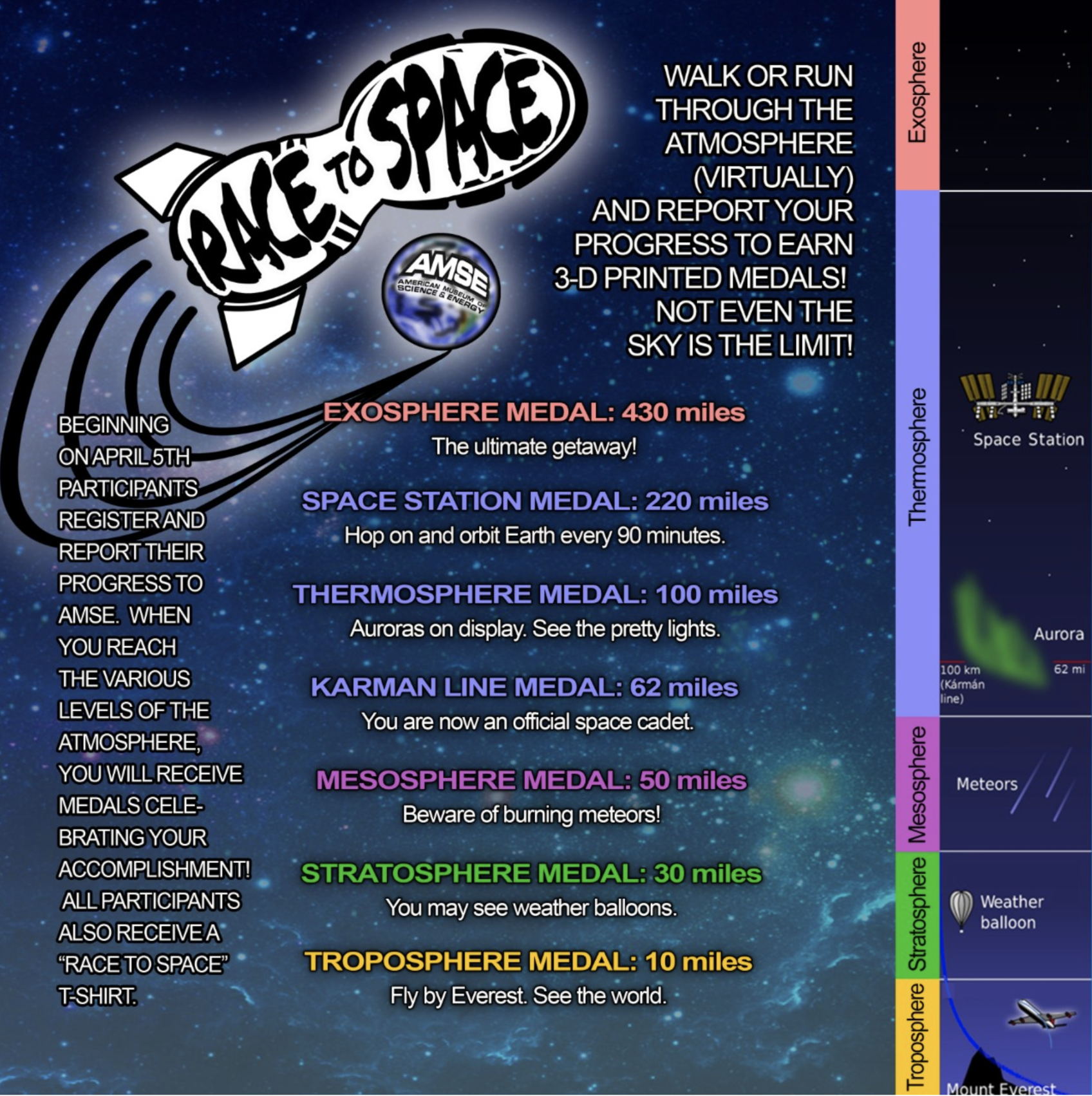 The Race to Space is a virtual race for walkers, runners, and other locomotors of all ages to reach goals and attain medals as they climb the levels of the atmosphere form the Troposphere to the Exosphere, ultimately reaching the International Space Station or beyond!
Registration is $35.00 and provides for one person
Free access to to the Race to Space
3-D printed medals of your achievements with a lanyard
A t-shirt
The race is self-monitored; you keep track of your mileage yourself. When you reach a new level just email us at americanmuseumscienceenergy@gmail.com and we will send you a freshly-printed medal.